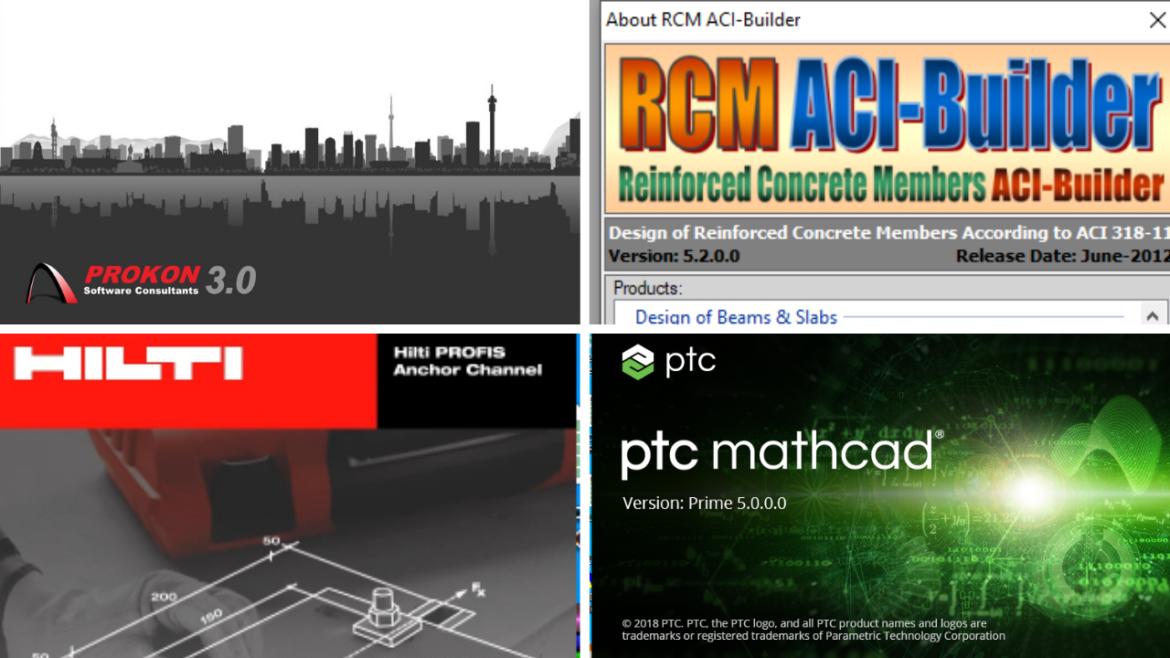 Structural Engineering software is a major part of practicing Structural Engineers. These tools help us to calculate, investigate, analyze and design the different structural design projects on hand. Compared to manual calculations, it helps us to achieve our engineering deadlines faster and accurately.
Of course, most of the available structural design software that we need can be access if we purchase its licenses. Although all of the software can be downloaded for free, it has limited access since most of these can be used under a free trial only. But worry no more, at least there are still structural software available out there that are free of charge and can be used unlimitedly!
As they say the good things in life are "free", check out these 5 Licensed Structural Engineering Software and how to download it.
1. Prokon Structural Analysis and Design
Prokon is a commercial software application developed by Prokon Software Consultants and it is widely used worldwide. It composed of more than forty structural analyses, design and detailing programs for finite element method and structural engineering analyzing and designing of structures. The software provides quick and reliable answers to everyday structural engineering problems such as:
Reinforced and pre-stressed concrete design
Steel member design
Steel connection design
Frame and finite element analysis
Timber member design
Masonry design
CAD and reinforced concrete detailing
You can download and use Prokon for free, running in Demo mode. However, some features under demo mode are disabled and limited. But you can still use the demo mode in no time.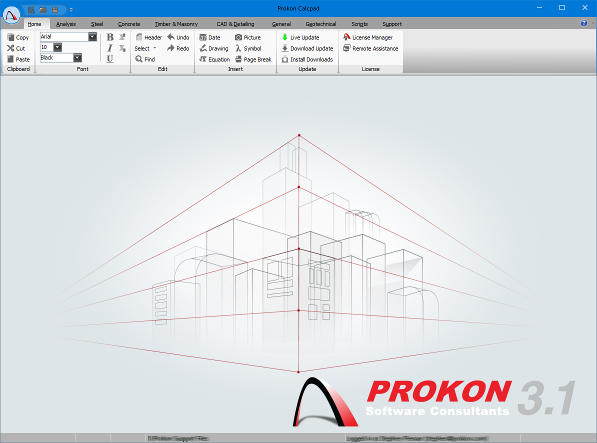 Image courtesy of Prokon Software Consultant
How to Download and Install Prokon
Go to Prokon Set-up Page.
Press the Prokon set up package icon (arrow icon).
Run the downloaded program and follow the prompts to install Prokon.
After the installation, run the installed Prokon and use the live update to update Prokon into the latest version.
2. RCM ACI Builder
RCM ACI Builder is a structural software capable of the design of reinforced concrete members according to ACI 318. It's a user-friendly and reliable tool that helps the designer for their everyday design checks on different structural members. Its features include but not limited to the design of beam and slabs which includes flexural design, punching shear and deflection checks. Its design of footings includes pile caps, strips, and isolated footing design not to mention the design of special concrete elements such as corbels and crack width checks.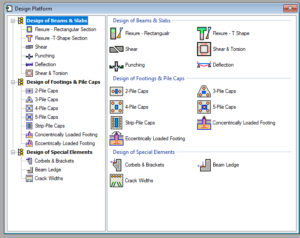 How to Download and Install RCM ACI
Go to the RCM ACI page of the software informer website and create your account.
Press "DOWNLOAD NOW".
The software informer website will send you a confirmation e-mail and a download link to be able to download the software.
3. HILTI Software
For your anchor design needs, HILTI software is the best software out there since it is actually free software. Through its all-in-one anchor design software, you can maximize your productivity in designing steel to concrete connections. It handles calculations and analysis of the different elements of a steel to concrete connection including the base material, steel plate, anchors, weld and stiffeners with easy iteration and thorough documentation.
Hilti's Profis Engineering Standard Suite is a cloud-based platform enables you to use for free using a web browser, just register and sign-up your account linked to the description below. Since it is cloud-enabled access, the file can be shared via desktop, tablet or smartphone, it can only use by logging in into your account, not unless you upgrade it into a premium version.
How to Download and Install Hilti Profis Eng'g Standard Suite
Visit the HILTI website, create and register for a Hilti account.
Press " BUY NOW", select PROFIS Eng- Std Single User Web Pack (#2230553), ADD TO CART and proceed for checkout.
Hilti will send you an email confirmation and how to activate your cloud-based account.
4. PTC Mathcad Express
PTC Mathcad Express is a free and lighter version of Mathcad Prime. It's a tool that helps structural engineers to generate and produced professional quality hand calculations from simple to complex. When you get used to it, it's a way easier than ms excel. It produces neat and presentable calculations professionally. This is recommended for engineers that constantly submitting design calculations to clients and building authorities.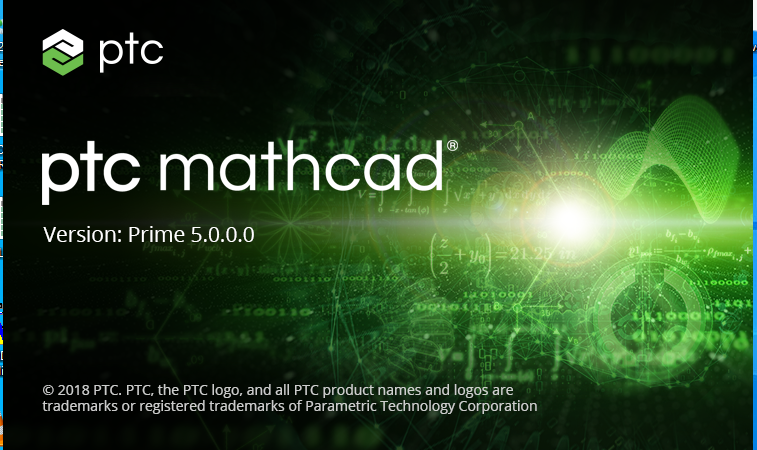 How to Download and Install PTC Mathcad Express
Sign up for your account on a free 30-day trial version
At the end of 30 days trial, you'll then automatically have lifetime access to PTC Mathcad Express.
You can also download directly the Mathcad Express upon the confirmation email with the download link they'll send you.
5. MS Excel
Microsoft Excel is a software program produced by Microsoft that allows users to organize, format and calculate data with formulas using a spreadsheet system. Excel spreadsheets are always part of the structural engineer's work. Partly it can be considered as structural software because it's a tool that helps us produced quality design calculations. It is a vast programming software with features that allows us to create our own customized and personalized design spreadsheets on the different structural member designs whenever we need to.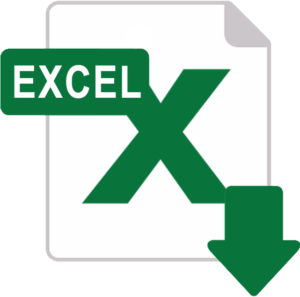 How to Download and Install MS Excel
MS Excel software is easy to access as it is always installed and available on the MS office applications on our computer system.
---
What do you think about this article? Any of the free structural software not listed above that you know of? We love to hear from you! Leave a message in a comment section below. You can also follow, like and subscribe to our social media pages below to be updated with the latest posts.
19,403 total views, 2 views today
Copyright secured by Digiprove © 2020 The Structural World