Structural Design Online Courses Available!
Interested to learn the different Structural Softwares? Check out the lists of Structural Online Courses that our affiliate offers!
---
Recommended Civil Engineering Online Courses
Quality Assurance and Quality Control (QA/QC)
Learn Quality Assurance and Quality Control (QA/QC) in Construction! Recommended to aspiring and experienced QA/QC Engineers!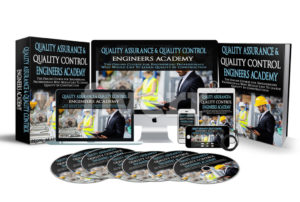 ---
How a Building is Designed and Built?
Anyone working or interested in building materials and systems. The typical audience includes general contractors, specialty contractors, architects, engineers, building owners, construction managers, real estate developers and managers, facility operators and managers, engineering students, first responders, or anyone with curiosity related to the "guts" of a building!

---
Quantity Surveying/Building Estimates
Learn To Create Bar Bending Schedule For Different Structure In Excel. Learn BBS from scratch!


Building Estimation/ Quantity Surveying/Quantity Takeoff/Steel Estimation/Rate Analysis/Construction Quantity Takeoff


---
Project Management with Primavera P6
Learn practical application of Project Management using Primavera P6 software, version 8.3 or above.


11,833 total views, 21 views today
Copyright secured by Digiprove © 2019-2021 The Structural World