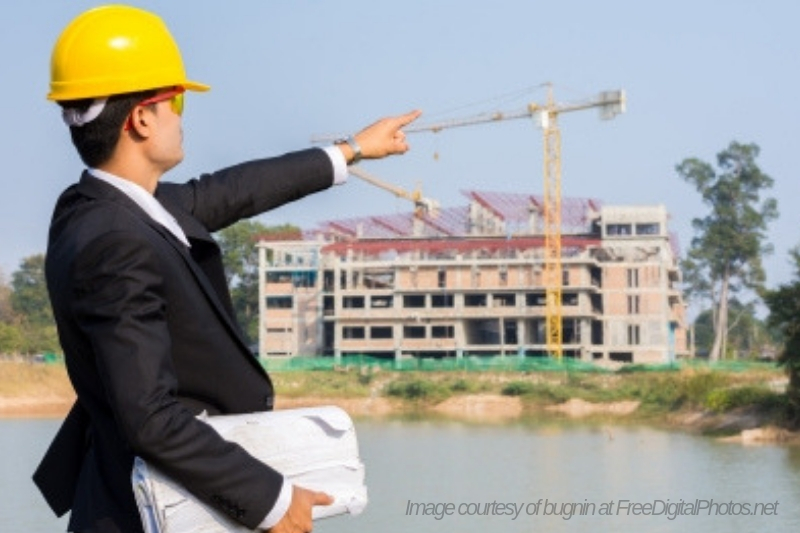 Structural Engineers plays a vital role in the planning, design, supervision, and implementation of a construction project for the structures to be materialized. They can be considered as the backbone of the construction team since they are in charge of keeping the project safe and sound from design to completion of the project. They are responsible for the overall design in terms of feasibility, economic, strength, and integrity of the structures. Overall, the duties of structural engineers begin with planning through proper coordination with the architects and MEP engineers. Upon proper coordination, the design and analysis of the project take place and an authority approval of the project to the project implementation and completion are also a part of their responsibilities.  This article will be discussing the duties of responsibilities of those Structural Engineers that are least working in an Engineering Consultancies and what are the qualities of a Structural Engineer in order to succeed in this chosen career?
Structural Engineers are categorized according to their work descriptions. These are Structural Design Engineers and Civil Structural Engineers. The duties and responsibilities of yours are listed below:
Structural Design Engineers
If you are a Structural Design Engineer, you are in charge of the design, calculations and analysis aspects of the project and the following are your duties and responsibilities:
Technical delivery of Structural Engineering Design on various types of the projects that you are assigned of. This can include commercial buildings, offices, mixed-use development projects, warehouse, and villa to name a few. Even though Structural Designers has its own specialties, generally you should have no limits at least and know how to handle any kind of design whether concrete, steel or precast elements.
Produced a structural system and developed Finite Element Analysis models, design and interpret design results with the aid of structural design programs for the assigned project in view of safety and stability of the structure in accordance with the

governing codes

. To know more about

structural design software

that a structural engineer should know, you can follow this

link

.
Optimize designs to meet the needs of the project and clearly defend and explain approaches to a design team and you should at least know how to perform analyses using hand calculations if required.
A structural design engineer is also responsible for the preparation of a

structural design report

. Further details on structural report preparation can be found on this

link

.
Furnished a full structural plan and detailed drawings according to the design results coordinated with the Architectural and MEP department for authority submission and approval. This can be done with the help of structural draftsmen, so you should know also how to manage their team.
Discussed the assigned project submitted, with the authority having the jurisdiction and addressed the comments until successfully get the project approval and building permit.
Throughout the course of the above duties, you are also in charge of liaison with the Clients, Contractors, Sub-Contractors, Governmental Authorities, and other related authorities and project follow-up and approval. So expect a lot of coordination meeting during this journey.
Although we have structural engineers available at the site, sometimes we need to visit sites to address design related issues, inspection of works carried out on site and monitors quality to ensure that the contractor met the standard of construction with compliance to approved drawings.
Civil Structural Engineers
If you are Civil Structural Engineer then your job is to manage and supervise site structural work aspects to ensure that everything is in compliance with the required or approved drawings in line with construction standards and safety. The duties and responsibilities of yours are listed below:
Managed the structural supervision and implementation of the site from the start of mobilization to project turn over.
Review and approval of the subcontractor or contractor's materials, documents and shop drawings submittals. This can include method statements, calculations, pre-qualification documents, etc.
A review of the proposed structural engineering changes received from the contractors and advises the Resident Engineer of any potential issues.
Addressing RFI's or request for information related to structural engineering raised by the contractor about the project.
Responsible for the submission of Progress reports or Periodical Inspection Reports for the projects involved. You may also require conducting or support periodic inspections if the structural inspector is not around to determine if structural works have been done in accordance with contract specifications.
You may be required to witness tests, such as soil compaction, moisture content, aggregation, graduation, concrete slumps, air entrainment, concrete compression, lines, and grades survey, bolt torques, and concrete coring and can call for additional testing if necessary.
You are responsible for making instruction, project follow-up on the contractor's tasks and perform other structural site engineering role as may be deemed necessary.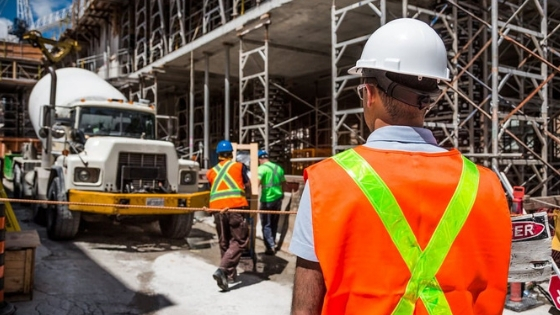 Role Requirements:
Attaining the above role in the construction industry is no joke.  To shoulder the above duties and responsibilities you should possess the following requirements:
A good academic background with a Civil Engineering bachelor's degree or master's degree chartered status in Civil or Structural Engineering for experienced engineers.
Working knowledge of relevant structural design software e.g. ETABS, SAFE, Staad. Pro, SAP200, Prokon to name a few. Refer to the previous article for more information on the

Structural Engineering Software

that you should learn.
Practical experience of design and detailing to related codes, ACI, British, European codes, local codes, etc.
Ability to manage and supervise works carried out on site for project monitoring and addressing design related issues as required.
Good written and verbal communication skills in English as a lot of report writing will be expected.
You should aware with a flexible attitude to both the type of work undertaken and the level of responsibility given above.
Can manage your own time effectively which may be necessary if allocated to more than one project.
Demonstrate an ability to understand complex problems and to conceive innovative solutions
Qualities of a Structural Engineer:
In order to succeed to the chosen career as a Structural Engineer, you should at least have the following qualities and characteristics:
Highly motivated, excellent team player, adaptable and superb in technical judgment.
Decisive, clear and consistent in approach to Structural Engineering.
If you are an experience one, you should offer support and guidance to more junior members of the team.
For the newbies, you should willing to participate in all aspects of Structural Engineering workload delivery, understand the importance of technical accuracy with a high attention to detail and most of all
Passionate about Structural Engineering and drive to exceed the requirements of internal and external stakeholders.


---
What else are your duties and responsibilities as a structural engineer that has not mentioned above? By experience, do you have any characteristics that we can add to the above qualities? Tell us your thoughts and leave your message in the comment section below. Like, Share and follow us on our social media pages for more!
11,091 total views, 2 views today
Copyright secured by Digiprove © 2018-2019 The Structural World