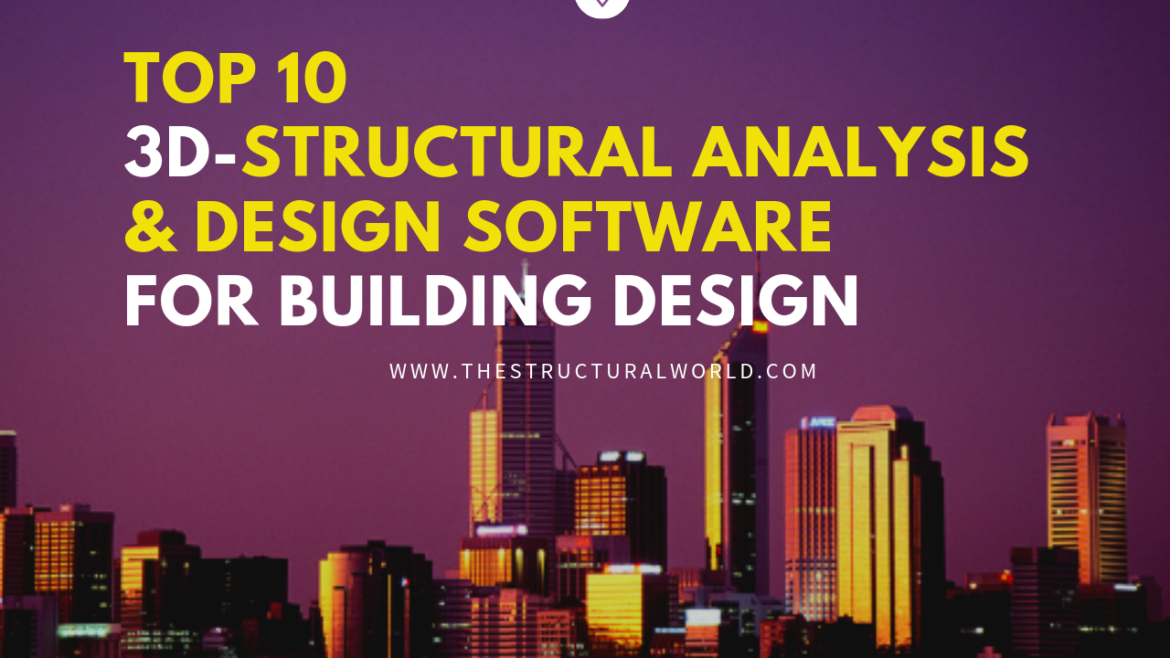 Nowadays, computer programs had a major role in the design and development of a certain project. It may not only help to speed up the process of modeling and design but more importantly, it can mimic the behavior of the building when all the forces lateral and vertical are applied and by then, the designer can predict the behavior of such proposal as early as the concept stage before it is being built. Using structural software models, you can also be revised the structure easily and adjust accordingly. As Structural Design Engineer, you should have at least known how to use the available structural software so that you will not be behind in every Structural Engineering development.
Of all the structural engineering software available in the market, a 3-dimensional model of the project being design is a must to know how the building reacts according to the load applied. The 3D model can be used to analyze and eventually design the structure to come up with a structurally sound structures. Here are the top 10 list of structural analysis and design software capable of modeling the full structure in 3D and uses design features needed in the static and dynamic analysis of a building.
1. ETABS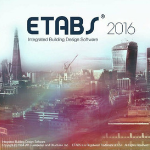 Perhaps the most popular Structural Analysis and Design Software developed by CSI. ETABS is the most powerful tool used by structural engineers in the analysis and design of building structures for both concrete or steel structures from one story to high-rise structures. The good thing about this software is that it is a user-friendly software from modeling, analysis, and design. It has its unique features developed, enhanced and updated according to the needs of the designer for more productivity.
To know more about its design capability, refer to this link. See it yourself and download a free trial here.   Whether you are a beginner or a pro, a beginner course and an advanced course in learning how to model, analyze and design using ETABS, are available on this link.
2. Autodesk ROBOT Structural Analysis Professional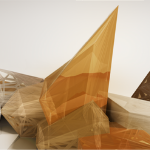 Developed by Autodesk, Robot Structural Analysis can perform advanced structural analysis, verify code compliance, and use BIM-integrated workflows to exchange data with Revit. It provides a comprehensive set of tools to model and analyze buildings from usual to a larger size and complex type of structures. It has a feature of linking and coordinated with Building Information Models, thus reduces the possibility of mismatched models with the architectural.
To know more about Robot Structural Analysis Professional, you can visit their site here.  Download a free trial to get a firsthand experience with this software. You can also avail the online course on how to model and design using Robot Structural Analysis.
3. Staad Pro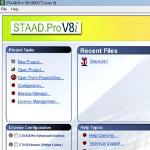 Staad Pro by Bentley can perform comprehensive analysis and design for any size or type of structure faster than ever before. It can be used to design steel, concrete, timber, aluminum, and cold-formed steel structures which included international design codes. It can simplify your BIM workflow by using a physical model in STAAD.Pro that is automatically converted into the analytical model for your structural analysis. It can also share synchronized models with confidence for multi-discipline team collaboration and, most importantly, deliver safe, cost-effective designs.
Check out more features and download a free trial of Staad Pro here. Avail the online course on how to model and design usingStaad Pro.
4. SAP 2000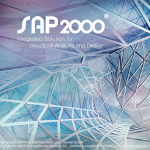 SAP 2000 is also a product of CSI with a proven practical purpose, it is the most integrated and productive software specialized in structural calculations. The interface of SAP2000 allows you to create the structural model easily. From a simple small 2D static frame analysis to a large complex 3D nonlinear dynamic analysis, SAP2000 is the easiest, most productive solution for your structural analysis and design needs. Integrated design code features can automatically generate wind, wave, bridge, and seismic loads with comprehensive automatic steel and concrete design code checks per US, Canadian and international design standards.
Check out the full features and capability of SAP2000 available in this link.  Download also a free trial copy of their software here. To learn SAP 2000, you can enroll in an online course by visiting this link.
5. Tekla Structural Designer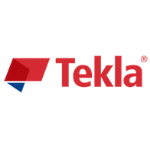 Tekla Structural Designer is also a 3D structural analysis and design software that has the capability of analyzing the structure efficiently. It has unique features for optimized concrete and steel design and can be collaborated with BIM. Tekla Structural Designer includes a fully automated design to your chosen building code. You can design all members and consider the overall 3D building design in one seamless process, regardless of the complexity of the project.
Check out these links respectively for more of its features and free software download.
6. RISA-3D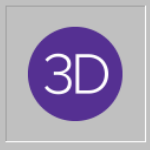 RISA-3D is popular among structural engineers and widely used especially in the U.S. It is user-friendly structural software with advanced analysis capabilities that make it as one of the powerful tools in the analysis and design of structures. It has a multiple view interface, spreadsheets feature and advanced selection and drawing tools. This software has the capability to design all types of structures rapidly at ease when practicing properly.
Know more about this amazing software here.  Grab your own free software copy and learn by visiting this link!
7. MIDAS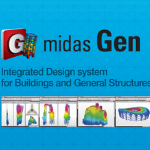 Midas software for structural design and analysis includes Midas Gen and Midas nGen. Midas Gen uses contemporary computer graphics and powerful Solver to perform structural analysis and design for conventional to the complex type of structure. These features contribute to higher and unprecedented standards of convenience, efficiency, versatility, and productivity for structural design. Midas nGen is one of the most advanced structural engineering systems, with a complete design package capability from 3D modeling, analysis, and design to 2D drawings. Its all-in-one design system can produce high-quality design deliverables and gain productivity and generates a comprehensive structural drawing, structural calculation reports and quantity takeoffs, which helps the designers lessen their time in the preparation of the structural design.
Know more about it features MidasGen and Midas nGen. To download it for free, refer to this link.
8. RAM Structural System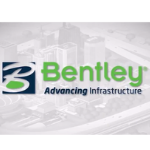 RAM offers a complete solution for analysis, design, drafting, and documentation for the steel and concrete buildings from simple to complex. It can also design foundations and even individual structural components in compliance with local and international building codes. You can save a lot of time using this software as a result, you can increase your productivity. Analyze gravity and lateral loads, integrate slab and foundation design, design lateral resisting frames and detail and scheduling of concrete reinforcement are few of its capabilities.
More information and features can be found here.  Down load its free copy by visiting this link.
9. Adapt Edge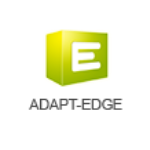 ADAPT-Edge can analyze an entire concrete building structure from roof to foundation, including load reactions to the foundation. Edge simplifies the analysis and design process using one model for a slab, foundation and building analysis and design. This software is specifically designed for the rapid modeling of concrete structures with an option of adding pre-stressing or post-tensioning to any slab or beam member. Modeling the building structure is never being easy as using this software, the designer can easily create building models with accuracy as this software can be integrated with Revit Structure.
Read more about other features of Adapt Edge that can be found here. Down load the copy of this software on this link.
10. ProtaStructure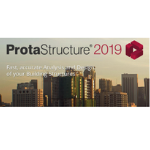 ProtaStructure is a 3D structural software for modeling, analyze and design of steel and building structures. Through its innovative BIM integration, the designer can quickly and accurately design a proposed project at ease. You can compare different schemes and automate your design using one central model, thus reducing your time spent in modeling and design. As a result, you will be more productive. It has a ProtaDetails and ProtaSteel option that produces high-quality drawings and all design documentation.
Know more of its features and capabilities by visiting their website. Download your free copy of the software here. 
Honorable Mention
There is a lot more 3D Structural Software available in the market. Each with its own unique features and capabilities. These software has been developed according to designers needs and international standards. In no particular order, the lists below are worth mentioning.
---
Which of the above lists of 3D structural software that you use in your structural model and why? We love to hear your thoughts! Leave a message in a comment form below. You can also follow, like and subscribe to our social media pages below to be updated with the latest posts.
22,312 total views, 2 views today
Copyright secured by Digiprove © 2019 The Structural World