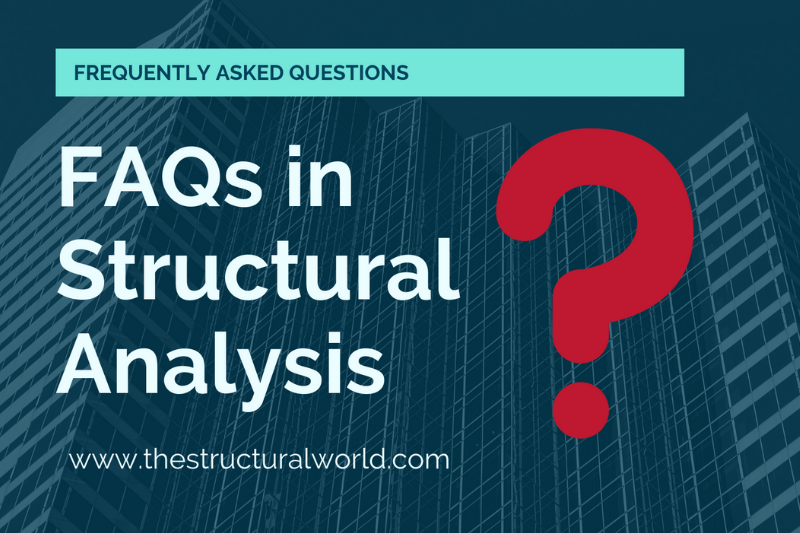 Throughout the course of our endeavor as a Structural Engineer, we always come up for questions that challenge us and trying to figure out the solutions. In Structural Analysis, there are tons of questions out there waiting to be answered. Some answer to these questions is easy to find and the others can only be answered by experience. Knowledge is continuous learning, even the most experienced engineer is continuously learning in his/her daily experiences. Sharing the knowledge that we have learned is a noble thing to do to spread the information for those struggling and needed it the most.
This article aims to at least understand and comprehend the frequently asked questions in Structural Analysis. To start with, here are the most frequently asks questions in Structural Engineering particularly in Structural Analysis with its answers. These questions can also be encountered and might be asked by an interviewer during the technical interview.
There are surely a lot more questions in Structural Analysis that you encountered and might think of. Share us your thoughts. Feel free to leave your questions or even with an answer, we are glad to include it on the above lists of FAQs for everyone to be informed of. Let us interact; everyone is welcome to view their opinion whether it is based on facts or their experiences. Cheers!
---
What else are the questions that we can add to the above lists? Tell us your thoughts! Leave your message on the comment section below. Subscribe to our newsletter to be updated with the latest posts or follow us on our social media pages on the below icons.
7,531 total views, 3 views today
Copyright secured by Digiprove © 2019 The Structural World