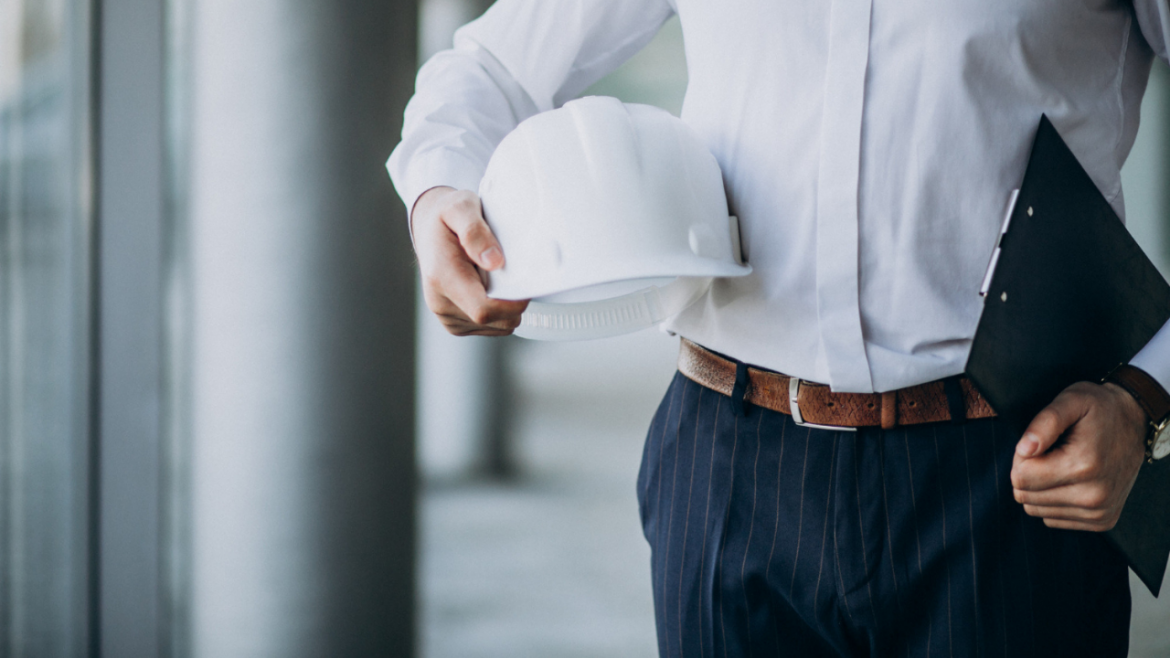 In the world of too many competitions, how do you excel yourself in your chosen endeavor as a Structural Engineer? It is indeed complicated to be at the top of the ladder in this vast world of Engineering. But if you put your passion into it, eventually all of your hard work and full effort will eventually pay off.
Whether a newcomer or an experienced one pursuing your Structural Engineering dream is no joke. Here, we list down the following tips to become a successful Structural Engineer.
1. Minimum Education Requirement
Perhaps the first step to being a successful Structural Engineer begins at school. To pursue your dream of becoming a Structural Engineer, you should not only be enrolled but should complete or graduated preferably with a good academic background with a Bachelor's degree in Civil Engineering.
Pursuing Civil Engineering is not an easy task. You have to prepare yourself as a student as this will be the foundation and fundamentals needed to achieve your goal. Structural Engineering mostly involved design and analysis and how a system reacts under certain circumstances.  For students with the goal to be a structural engineer someday, focus on all the subjects in your curriculum especially the major subjects during your studies. This can include Theory of Structures, Earthquake Engineering, Mechanics, Strength of Material, Reinforced and Steel Design Subjects, Foundation Engineering, Surveying and the like. These subjects mostly encountered in the last three years of pursuing your Civil Engineering course.
2. Pass the Board Examinations or Professional License Examinations
A Structural Engineer's career does not start after graduating your college's bachelor's degree in Civil Engineering. It is recommended for you to take the local board or state board examinations for you to become a certified professional or licensed Civil Engineer. Passing the board exams will give you an edge already in continually pursuing your dream.
3. Decide on your Career Specialization
It is normal for you to be confused at first about which specialization you go to after college or after taking the board exams. Ask yourself which is which and decide based on which you interest the most. So be sure that you are certain and passionate about which type of specialization you would pursue because this will be the bread and butter along the way.
If you choose to be specialized in Structural Engineering, make up your mind and be decisive that you would be able to achieve your goal. Be consistent and concentrate only on one goal. In this way, you will not lose your time, effort, and possible years of experience that can be added to your portfolio.
4. Attend Training, Seminars and Study the Different Structural Design Software
Learning does not end only at school or universities. Continue innovating and engage yourself in continuing your professional development to advance your career. You can continue learning even after college through training and seminars. The training and seminars are usually available in accredited training institutions locally or abroad. So, have yourself involved in these training and seminars for you to be updated with the latest trends in Structural Engineering. Attending these training and seminars will also help you boost not only your knowledge but also your confidence in becoming a successful Structural Engineer.
For newly grads or newbies, perhaps the first training that we can consider is learning how to use the Structural Engineering software and its applications as most of these soft wares are not thought in school. This may include ETABS, SAFE, SAP2000, Staad Pro, Autocad, Revit, and others. Learning and the knowledge on its applications of this kind of software help you land on your dream job as a Structural Engineer. You can learn the Structural Engineering software in some training centers available in your area or through structural software online courses available on our website.
5. Apply for a Job in an Engineering Consultancy
To become successful in your chosen field of endeavor, you should be working in a reputable company. For you to apply the tips mentioned prior, you should be chasing an Engineering Consulting firm. Keep looking and search for an Engineering Consultant to work for. Working in an Engineering Consultant office gives you structural design exposure in different small to medium size to high rise towers as well as designing different structural members that you know of. It will give you also exposure to managing site work activities related to Structural Engineering.
For newbies, there are always companies that accept cadet or junior engineers. So it is a good start already and once you are selected, study the basics behind your career in a real-life working environment.
6. Practice Structural Engineering
Once you get your dream job of being a Structural Engineer, work hard. You should always practice your profession for you to enhance your knowledge and increase your experience. In this way, you can always up to date with the latest trend. Practicing your profession also helps your career to continue growing until such time that your experience Is enough to upgrade your position. During your practice, expect that you will gain and improved the experiences such as the practical experience of design and detailing to related codes, ACI, British, European codes, local codes, etc., working knowledge of relevant Structural Design soft wares that are previously mentioned, ability to manage and supervise works carried out on-site for project monitoring and addressing design-related issues as required and can demonstrate an ability to understand complex problems and to conceive innovative solutions.
7. Get Engage in Professional Structural Engineering Related Organization/Group
One of the keys to becoming a successful Structural Engineer is to get engaged in Structural Engineering-related groups or organizations. Becoming an affiliate or chartered member of these groups increase your credentials and eventually helps you to climb the higher ladder of success in Structural Engineering. These structural engineer's groups or organizations may include the Structural Engineers' Association available in your area. You can also be a member of some known international Structural Engineer organizations such as the Institution of Structural Engineers (IStrucE), Structural Engineers Institute (ASCE/SEI), Institute of Civil Engineers (ICE), to name a few.
8. Pursue a Post Graduate Studies
Pursuing your post-graduate studies in Structural Engineering will definitely boost your success as a Structural Engineer. As most of the topmost level positions in a company aside from having a solid structural engineering experience is having a master's or doctorate degree in their professional profile. It is not that easy to achieve, but if you have your determination and will, you eventually achieve the level of being a successful Structural Engineer.
Image photo created by senivpetro – www.freepik.com 
---
Any tips that we can add to the above? We love to hear your thoughts! Leave a message in a comment form below. You can also follow, like, and subscribe to our social media pages below to be updated with the latest posts.
 5,505 total views,  3 views today
Copyright secured by Digiprove © 2021 The Structural World