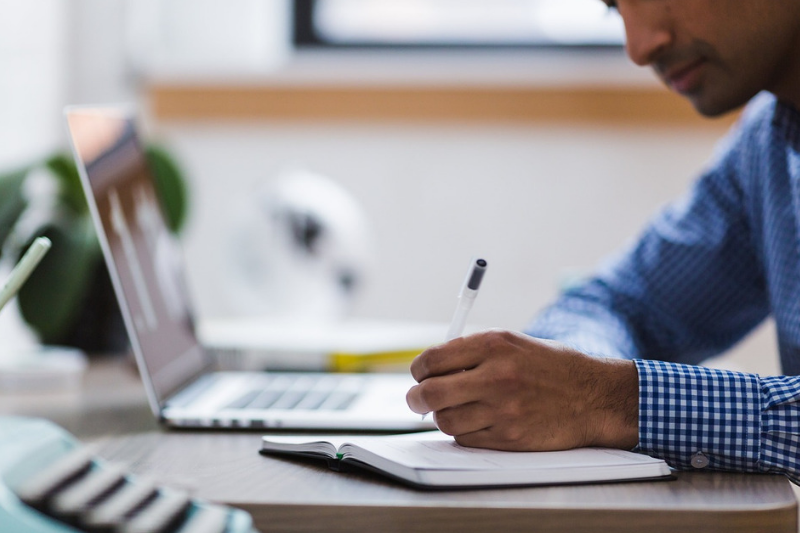 When submitting for tender you will normally be requested by the consultant to submit an outline of Method Statement describing how a specific site works should be done through design, procurement, construction, implementation, and completion. This should be in accordance with the technical specifications to assert the requirements for each element of Works. Once the project has been awarded, the Contractor will be required to submit a General Method Statement describing how each stage of the project is being designed, procured, constructed, commissioned and handed over. This should be prepared during the duration of the Contract by Detail Method Statements that explain how key works, trades, and MEP systems are to be installed and commissioned. All the hazardous work activities should be described by the issue of the Detail Method Statement as well.
Writing a Method Statement is not an easy task. The engineer/writer should aware of the different methodologies on how a certain construction activity is being done. The engineer/writer should possess tremendous skills and understanding of how every detailed of construction activity is made and how it will execute successfully. As it will serve as a guideline from the start to the completion of the project, each method statement should have a basis and proper research should be made in order to complete it. Method Statements should always be issued before executing a major site activity. The consultant engineer has the right to request for method statement if need be.
If you are in charge of writing a Method Statement, a guideline below of each Method Statement will help you achieved and eventually succeeded in your assigned task. Refer to the following format that is structured and prepared for an easy understanding.
1. Scope of Works
This section describes and not limited to the summary of work to be done, its project or activity description, location and the period of activity from start until completion. A general outline of the overall activity and its purpose can be included here.
2. Accessibility
At includes the Access which describes the accessibility of the construction site whether from employees or from equipment access and mobilization prior to and during site construction. In opposite, Egress refers to the exit after the site work or it can be an evacuation plan of employees during an emergency situation and demobilization of equipment when the construction is finish.
3. Lighting and Ventilation
The proper lighting should be considered especially when the activity requires working at night.  Some site activities are restricted during day time, so it should also be considered together with the following:
Safety Lighting
Task lighting
Proper Lighting
4. Plant and Equipment
Plant and equipment involved in installation and commissioning should declare according to the below format:
General
Plant and Equipment Schedule
Power
Working Platforms
5. Materials
The material involves should be accounted for and should be described on how to properly handle it.
6. Methodology and Sequence of Work
This is the heart of Method Statement. It includes the detailed step by step procedure and a guide on how a certain activity is to be done and accomplish.
7. Program
The program describes the schedule of work. When to start and when the work is to be completed. It comprises of day to day activity and should be followed to hit the target date of completion.
8. Risks/Hazards Controls
The safety of all employees shall always be the highest priority during all operations conducted on the project.  So it should be properly implemented. Through Risk and Control section, it discusses how the hazards are taking care of in case of happening and how it will be avoided. The following categories are included in this section.
Hazards/Risks
Control Measures/Permits
3rd Party Protection.
Environmental Considerations
9. Technical Information
Any technical information about the site activity outlined in Method Statement should be described in detail in a way that is understood by every site employee's concern.
10. Emergency Layout
The emergency arrangement or layout and its plan of every activity involves should include and describe in detailed according to the following categories:
General
Fire Precautions
Communication
11. Training and Seminars
Site personnel that is involved in each activity should undergo proper training and seminars to enhance their skills in achieving that task they are involved in.  The qualified individual should only be allowed to work according to their specialty.
12. Supervision and Implementation
The supervision team should also be declared and properly assigned. An organizational chart should be submitted along with the name of the person in charge of a certain activity. This is to ensure the qualified individual who will handle and manage the site works mention in the Method Statements.
13. Working Hours
Working hours should also be specified. A normal 8 hours is recommended and overtime is allowed only if required and upon the approval of the person in charge of the site operations.
14. Housekeeping
Proper cleaning of the area of the operation should be maintained and to be assigned to personnel who handles this activity.
15. Others
In addition to the foregoing, you should amplify the provisions of the Method Statements with layout drawings, site plans, design drawings, sequence drawings, craneage plans, and traffic management to ensure that the Method Statement is clear and properly explained.
The above formats are gathered in a nicely presented method statement template which is part of our Quality Control Package below. Refer to the image as linked to avail!
---
What do you think about this article? Tell us your thoughts, leave a message on the comment form below. Subscribe to our newsletter to be updated with the latest posts or follow us on our social media pages on the below icons.
 10,366 total views,  2 views today
Copyright secured by Digiprove © 2019 The Structural World